Dear Literacy Educator,
Our little book, Shifting the Balance: 6 Ways to Bring the Science of Reading into the Balanced Literacy Classroom, is just that–a little book. Short. Easy to read. Accessible.
Most importantly, it is an invitation to balanced literacy educators to take an honest second look at some current practices that aren't as effective or helpful as many of us once believed.
No matter what your background or training, we believe that all educators share the same ultimate goal–to open the world of reading to children. Yet, we are also believers in the power of differentiation–not just for children, but also for the adults who serve them. One-size fits all may work with rain ponchos, but in our experience it rarely works with professional learning.
So, we wrote this book for educators in the balanced literacy community who are curious to learn more about the Science of Reading, but are wondering where to start. In a way, we sort of wrote it for ourselves . . . .because after reading LOTS of books and articles on the topic, we found ourselves longing for something short and accessible that could help those around us understand the journey we were on.
At the same time, we wanted something that would honor and fit into the incredibly busy lives that we know teachers have. The little book we wrote is not meant to be a definitive guide to the body of knowledge known as The Science of Reading.  That was never the goal. And it certainly is not meant to be the ONLY thing that you would read on your journey into this body of knowledge. In fact, just the opposite is true. It is meant as a starting point. A place to get your bearings. A base-camp, if you will, before you begin a longer journey of exploration, reflection, and revision of practice.
If you are someone who is already far along the SoR path, feeling confident in the science and its connection to practice, this book probably isn't what you need. After all, it's a getting started book, and you're already well on your way. You're already "beyond the book," in a sense. On the other hand, you may be an SoR advocate–like so many we've met on our journey–who does want this book in your toolkit, because you have friends and colleagues who are immersed in a culture of balanced literacy and feeling confused by the current dialogue. Our book might play a role in helping them overcome feelings of hesitancy, overwhelm, or even resistance.
We know our book might not be right for every educator, at this point in time. But if you are looking for an approach that can help you to build a bridge, open a doorway, extend a warm invitation, or simply mark a starting line, we wrote it for you.  
We invite you to use our website now and as you move forward or to listen to the mini-podcast series . To support your continued  study, we are adding a section to our website called, "Beyond the Book." This page will explore additional misunderstandings and offer you next steps on your journey as you go on to learn more and more about reading science. Also, if you're ready for other, more in depth texts, you might be interested in our reading list, which you can get it on our downloads page (near the bottom).
Ultimately, we just hope you can find the resources and approach that will help you take your next step toward making learning to read easier for more children.
With love,
Jan and Kari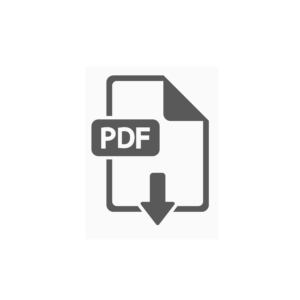 DOWNLOAD A PDF OF THIS LETTER HERE.