Shifting
the Balance
Flexible courses for busy literacy educators ready to make learning to read easier for children
January 15- February 25th
(With access through April 7)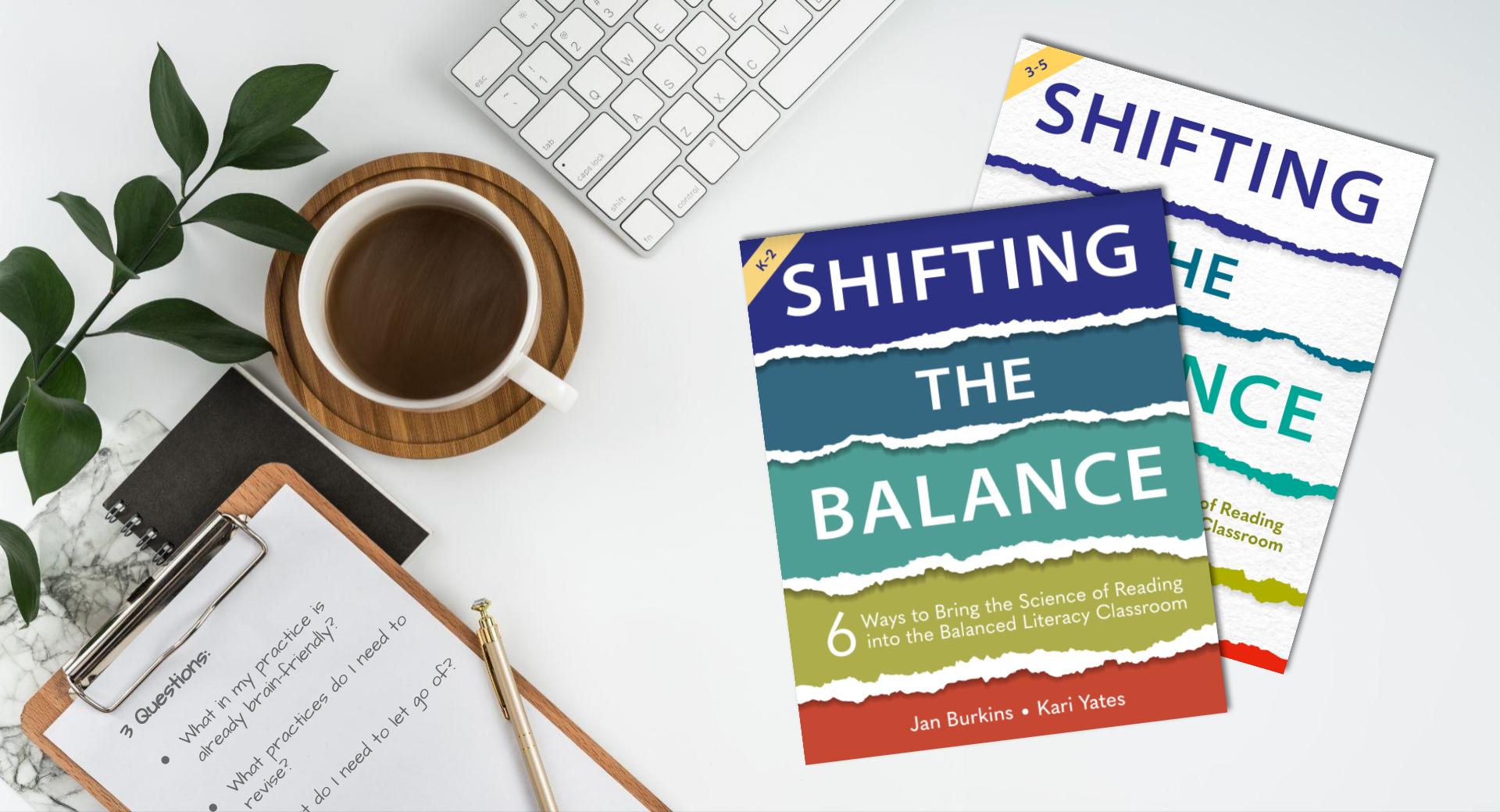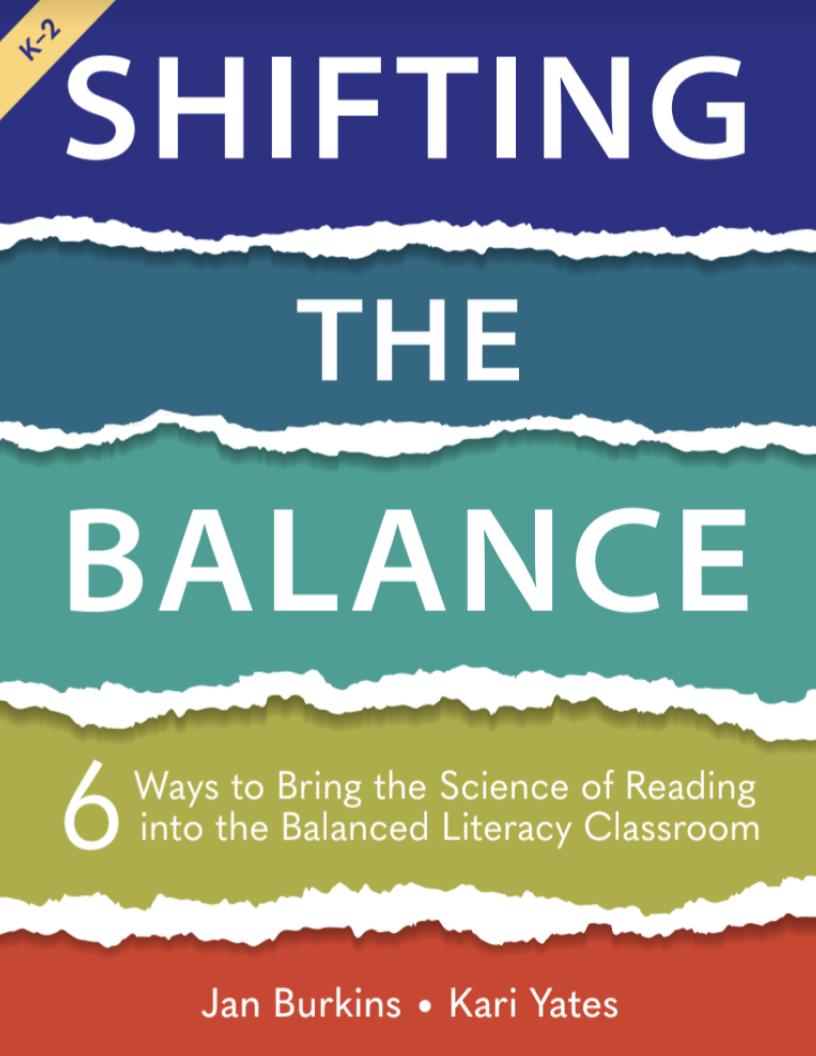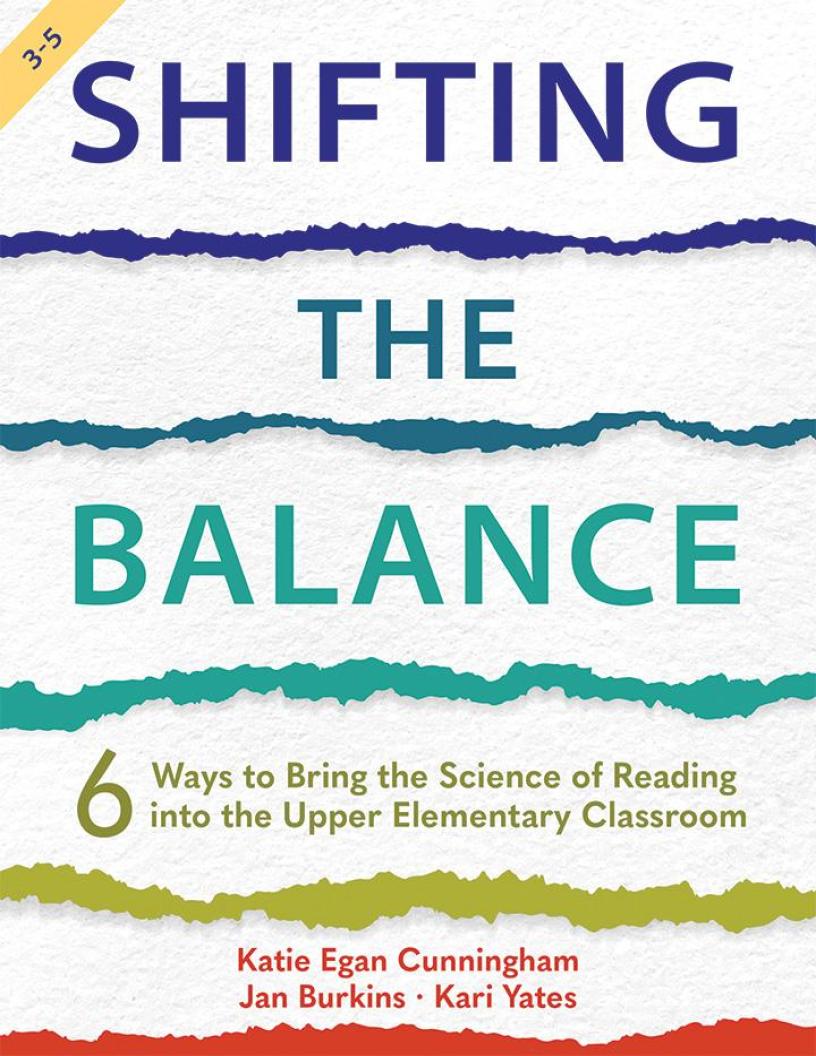 Register NOW, and Your PO Can Come Later!
Graduate Credit Now Available
These courses are for you if…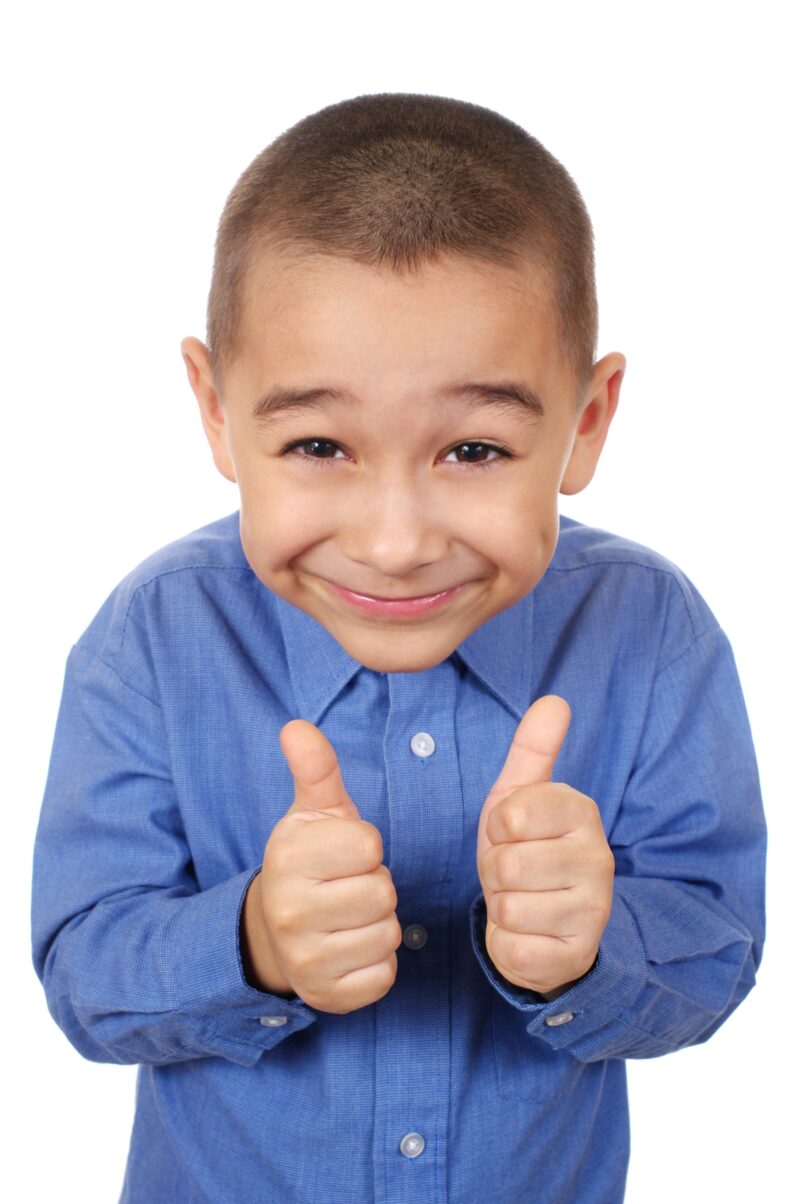 You're a teacher, coach, or school leader trying to make sense of the balanced literacy vs. science of reading debate.

You want to sort through the most current science about the reading brain but feel overwhelmed about where to start. There's so much!  

You've learned some things about reading science but are struggling with practical applications in the classroom.

You're ready to step into some cognitive dissonance and honestly appraise your current practices.

You value responsive teaching but are worn down by trying to sort through the current claims that "everything's wrong" with balanced literacy. 

You don't identify yourself as either "Balanced Literacy" or "Science of Reading." You just want to find ways to help more kids read more easily. 
We know you! 
You're busy teaching, coaching, or leading a school. 
You don't have the time to read everything.
But you still need to make sense of the research to make the best decisions for the kids you serve.  
You want to understand the science and what that means day by day for your classroom, school, or system. 
We've designed this course to support you in making sound decisions anchored in the best of science, the truth of responsiveness, and a relentless focus on providing all children with learning experiences saturated with meaning.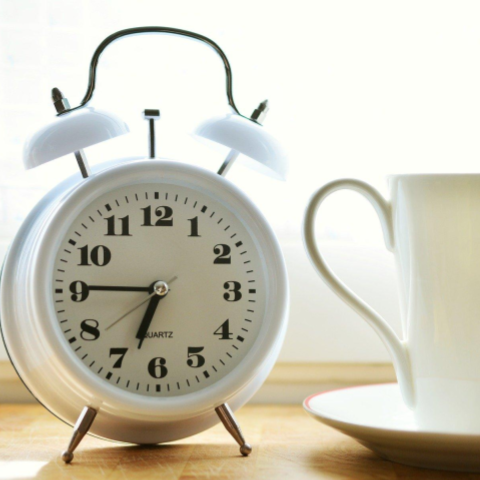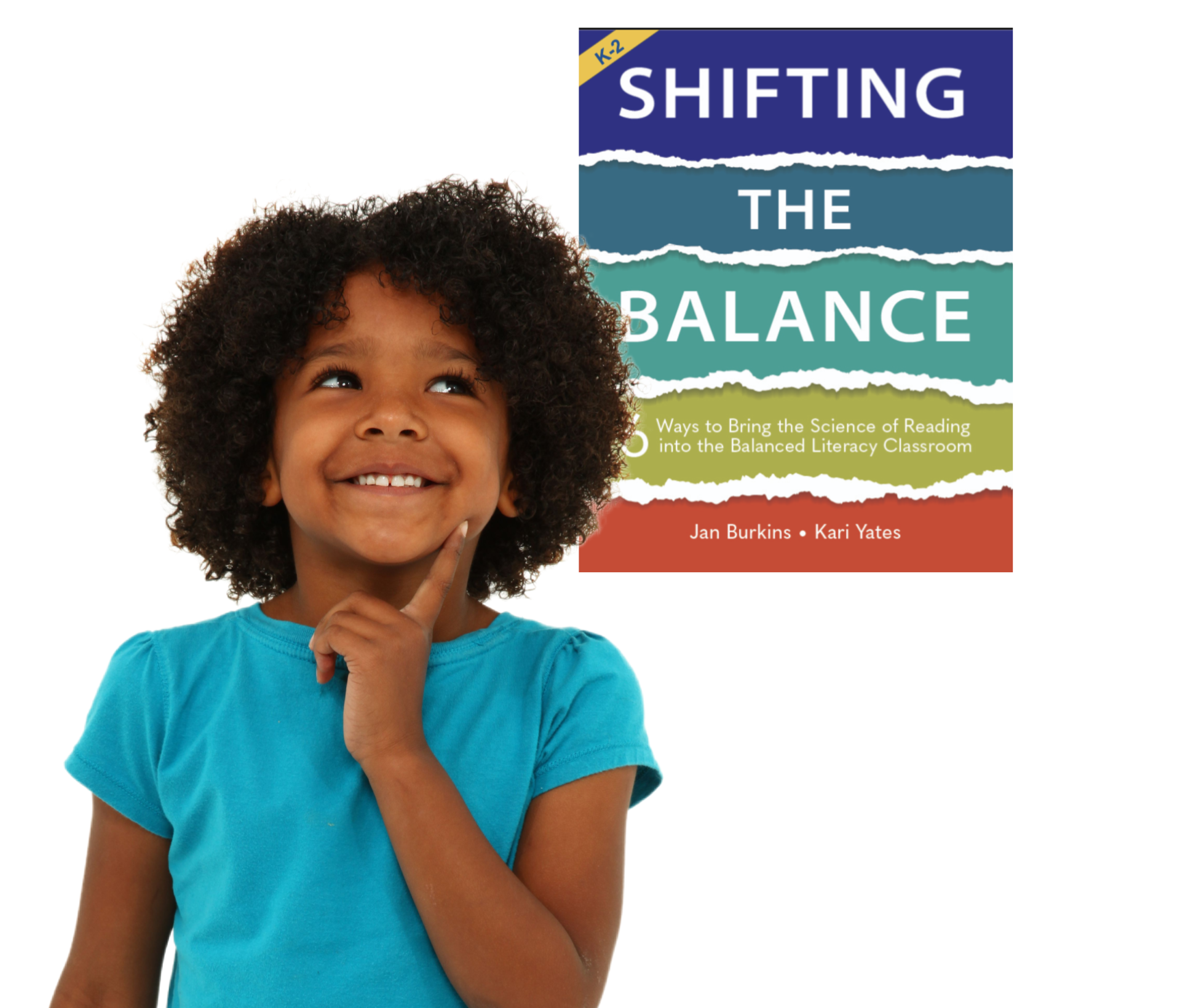 Class 1:
How to Get Readers Off to a Strong Start
What does the research really say about beginning reading instruction?
What are the critical elements of beginning reading that set children up for success in learning the alphabetic system

and

learning to comprehend?
What is "alphabetic insight," and why is it so critically important?
How does phonemic awareness prepare the brain for later reading success?
How do I thoughtfully and skillfully teach children to decode without teaching them to be "word callers"?
How does the brain really learn sight words, anyway?
How do I make foundational skills instruction engaging, relevant, and connected to comprehension?
How do I select the best texts for beginning readers? What about decodable texts?  
What are the most effective ways to prompt beginning readers at the point of difficulty?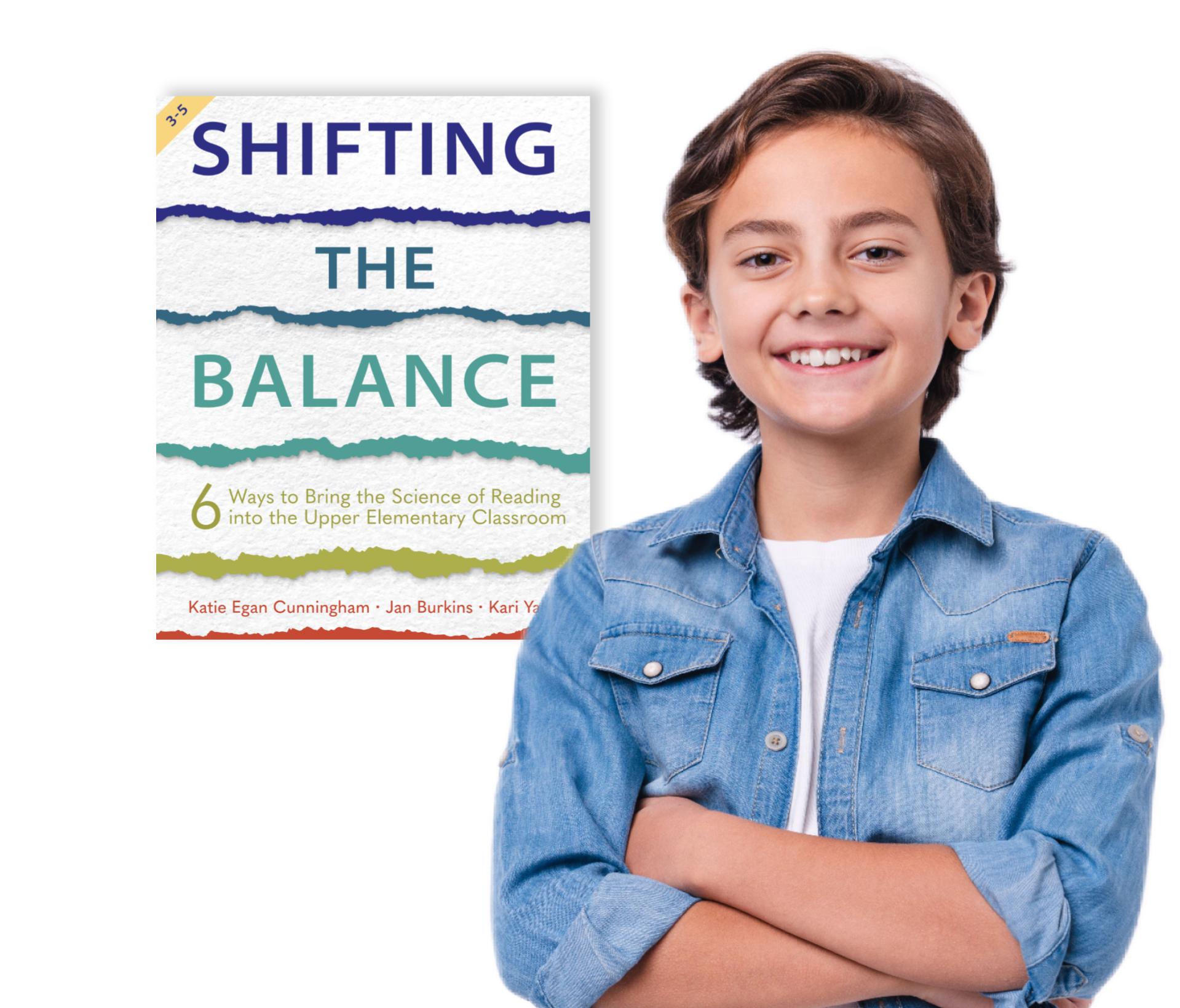 Class 2:
How to Keep Success Going for All Readers
What does research really say about helping children navigate the transition into more complex texts?

What does knowledge have to do with reading comprehension and how do we help children develop it?

Which reading strategies are truly important for students to learn and what is the best way to teach them?
How do I know what specific vocabulary words are worth teaching and how do I best teach them?
What do I do if children arrive in the upper grades without all the necessary foundational skills?
How do I deepen word recognition skills by drawing on morphology (bases, roots, and affixes)?
What are the components of reading fluency and how can students best practice them? 
How do I select worthwhile texts for different instructional purposes? 
How do I revise my reading workshop to be more science-aligned?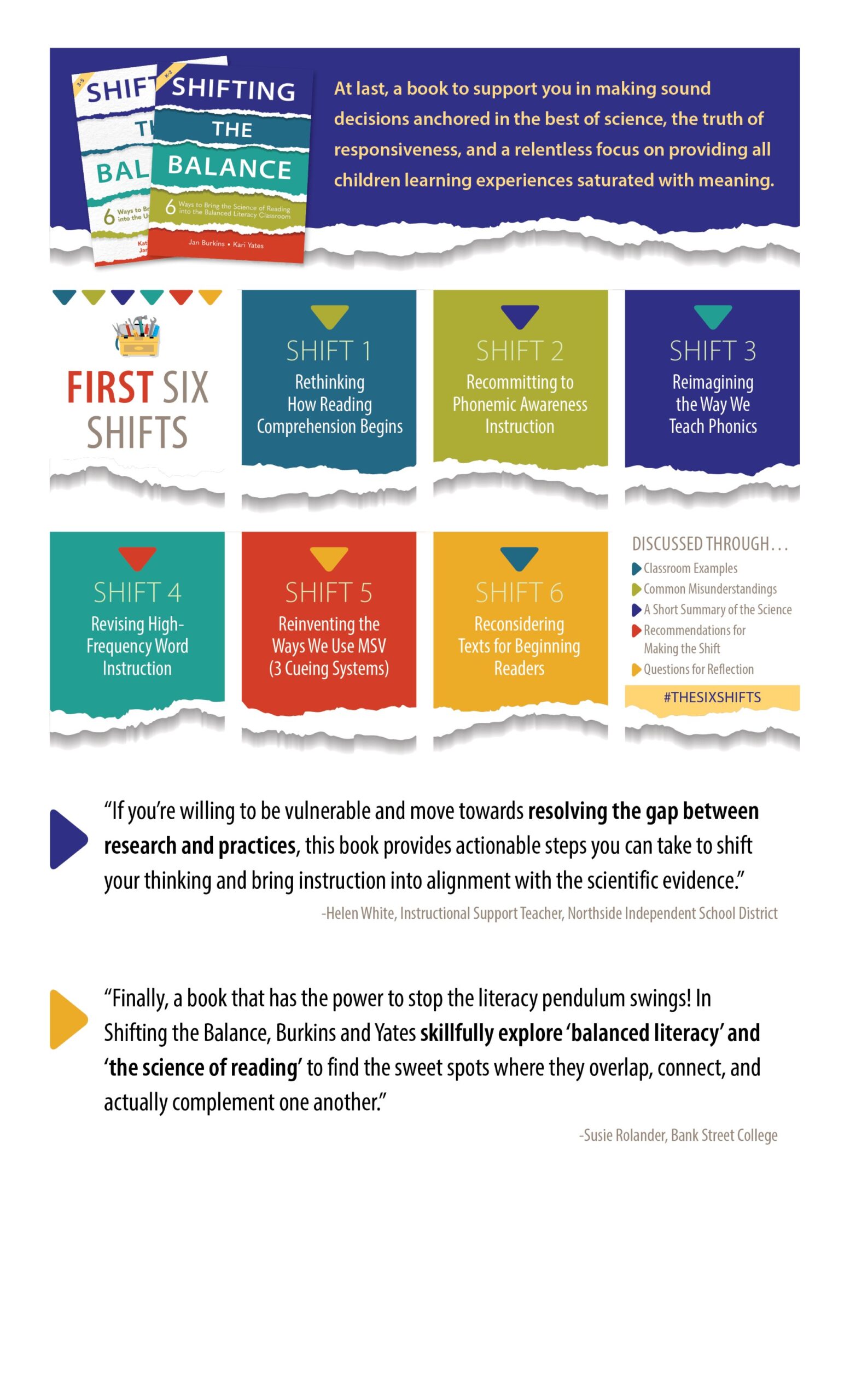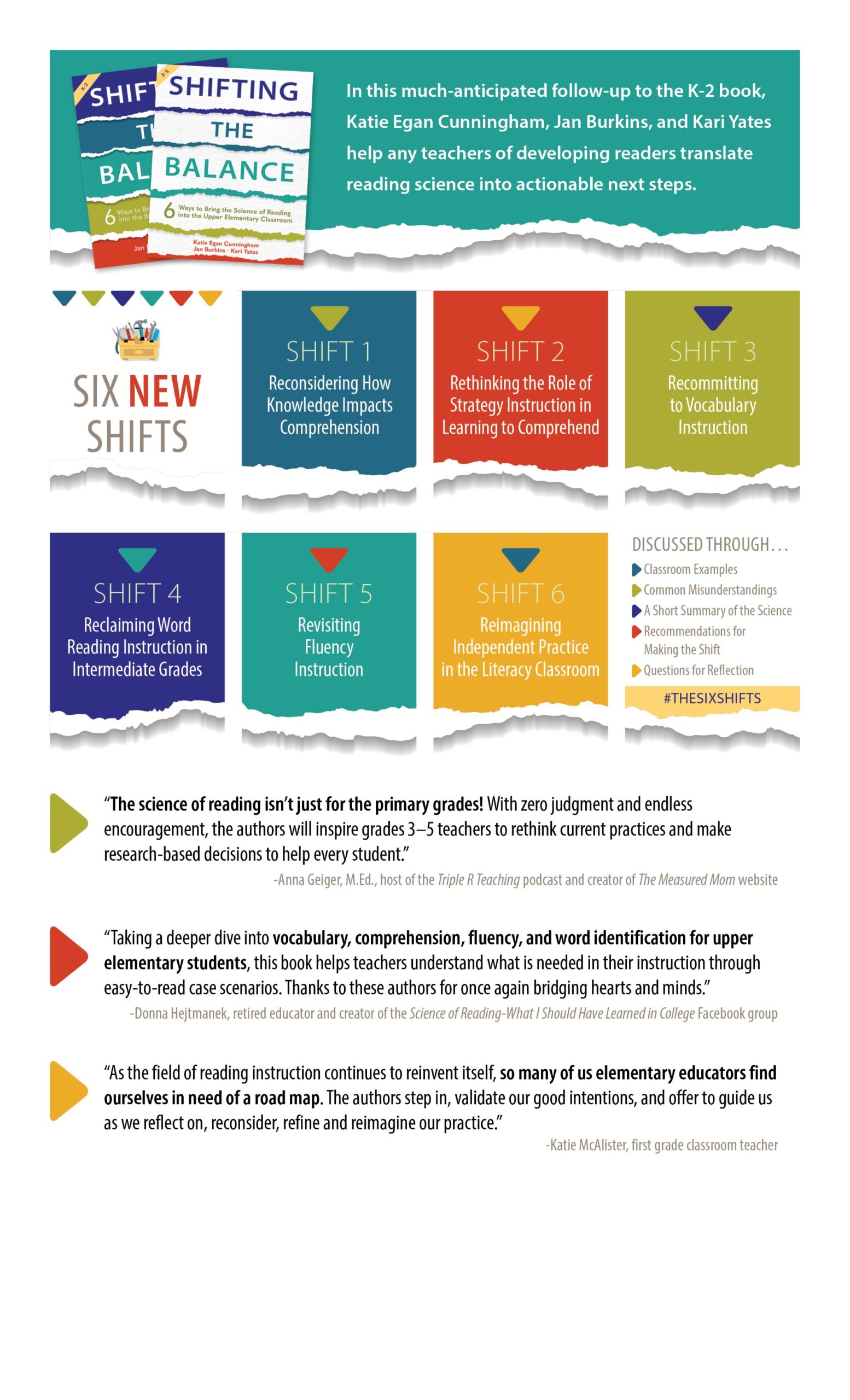 Who are The Shifting the Balance Classes for?
The Shifting the Balance Online Classes are for anyone who makes decisions about how to best support beginning readers or readers who've not gotten off to a strong start. This includes: 
Classroom teachers

Reading interventionists

Special education teachers

Instructional coaches

Building Principals

Curriculum and staff development leaders

District administrators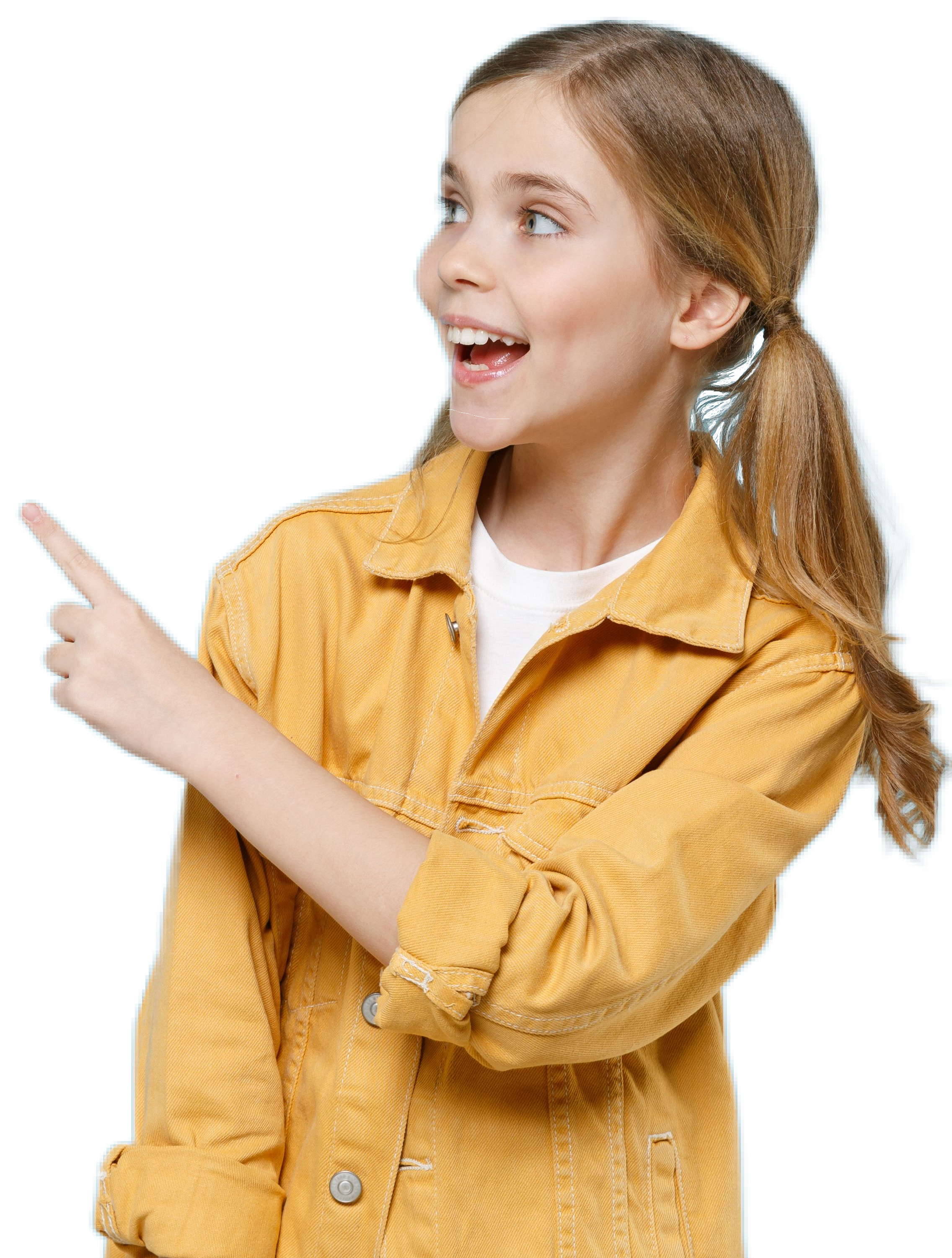 100% Money-Back Guarantee
We want everyone who takes a class from us to be satisfied.
Therefore, if, after completing the first two modules – but before beginning the third module – you find the class is not meeting your expectations, simply send us an email with your feedback and we will send you a refund for your full purchase price. 
It's that simple. You deserve professional learning that works for you. 
This offer is good for the first 30 days of the twelve-week course.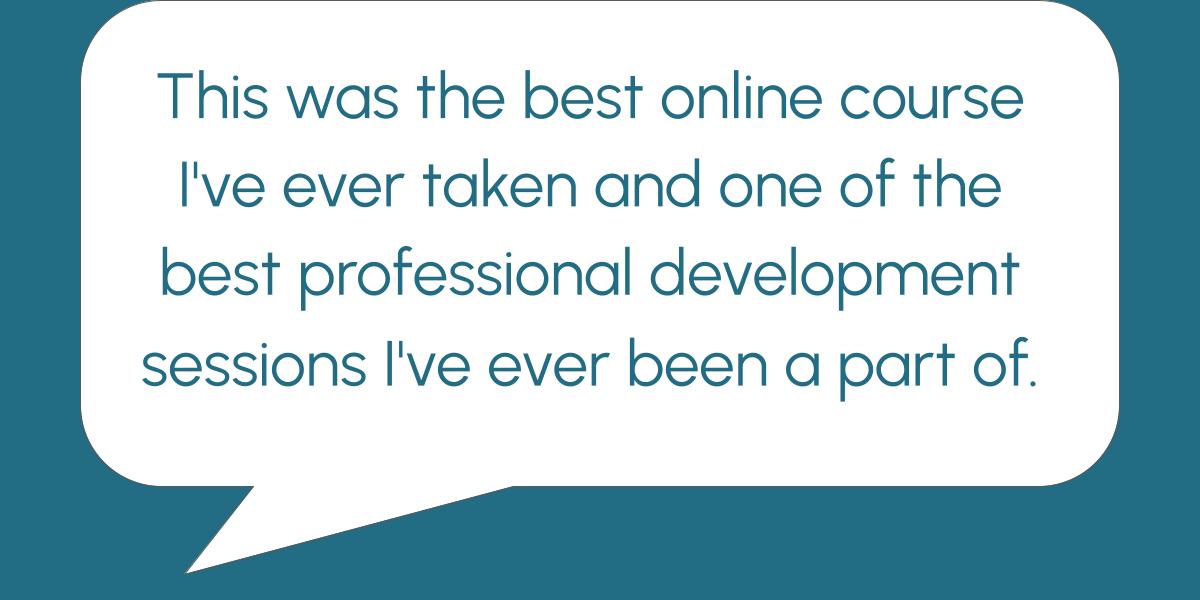 "I loved this course. This was the best online course I've ever taken and one of the best professional development sessions I've ever been a part of. I went in with a strong literacy background but still learned so much. I love the structure of the course – the small chunks were helpful. I liked working through the science first and then moving into the concrete instructional practices. This format helped me make stronger connections. I've recommended this course to so many people."
April, Instructional Strategy Coordinator, Texas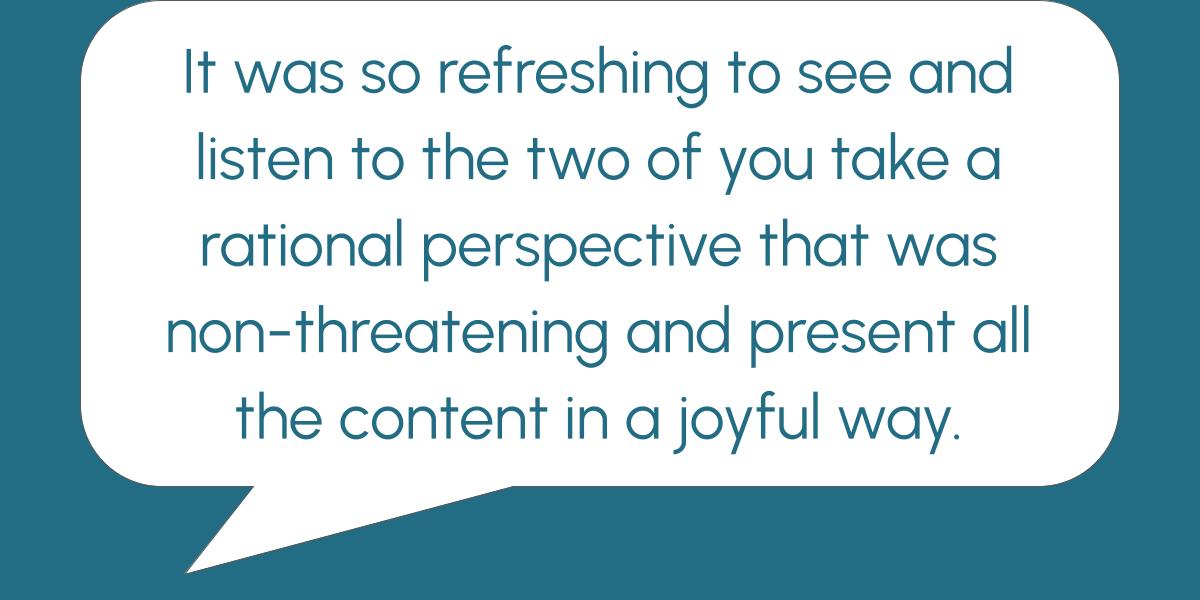 "Having the chance to take this class really solidified the content of the book and provided me the opportunity to understand where I have been doing some of these shifts, but could be more intentional with them and where I have been missing the boat completely. In this current state, where people are taking hard stances on either side, it was so refreshing to see and listen to the two of you take a rational perspective that was non-threatening and present all the content in a joyful way. I'm coming away with the mindset that I CAN DO THIS!"
Mollie, Kindergarten Teacher, Ohio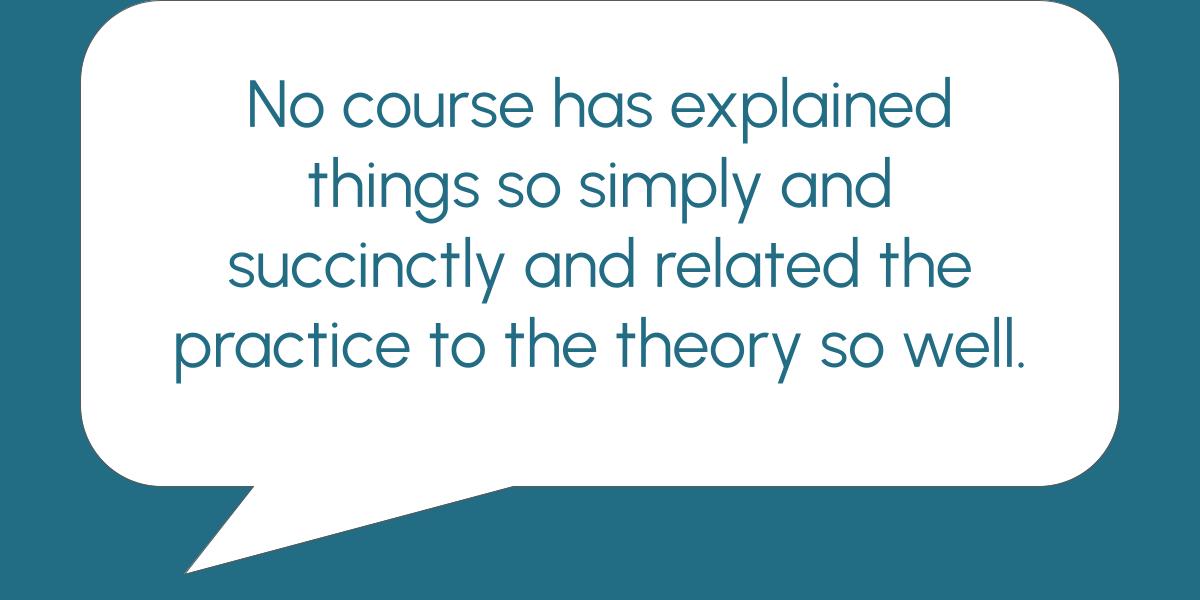 "I loved it. I have taken a few classes on dyslexia and orthographic mapping–the science of how we learn to read–but no course has explained things so simply and succinctly and related the practice to the theory so well."
Joia, Literacy Coach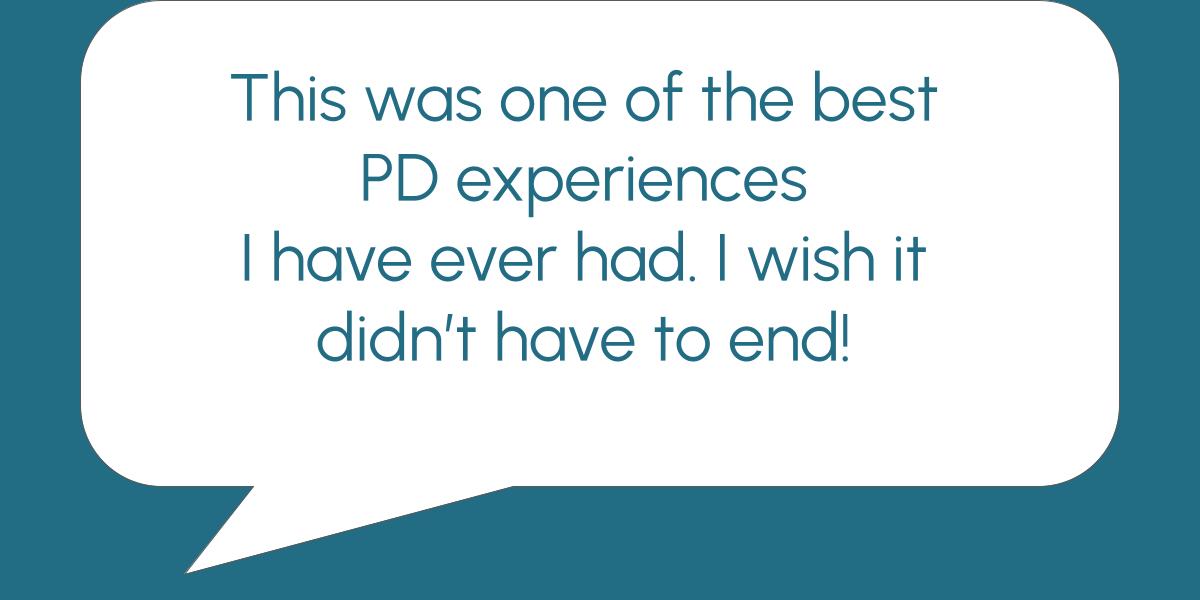 "This was one of the best PD experiences I have ever had. I wish it didn't have to end! 
I appreciated the flexibility of being able to work at my own pace and have some time beyond the end of the six weeks to interact with the content." 
Julie, Kindergarten Teacher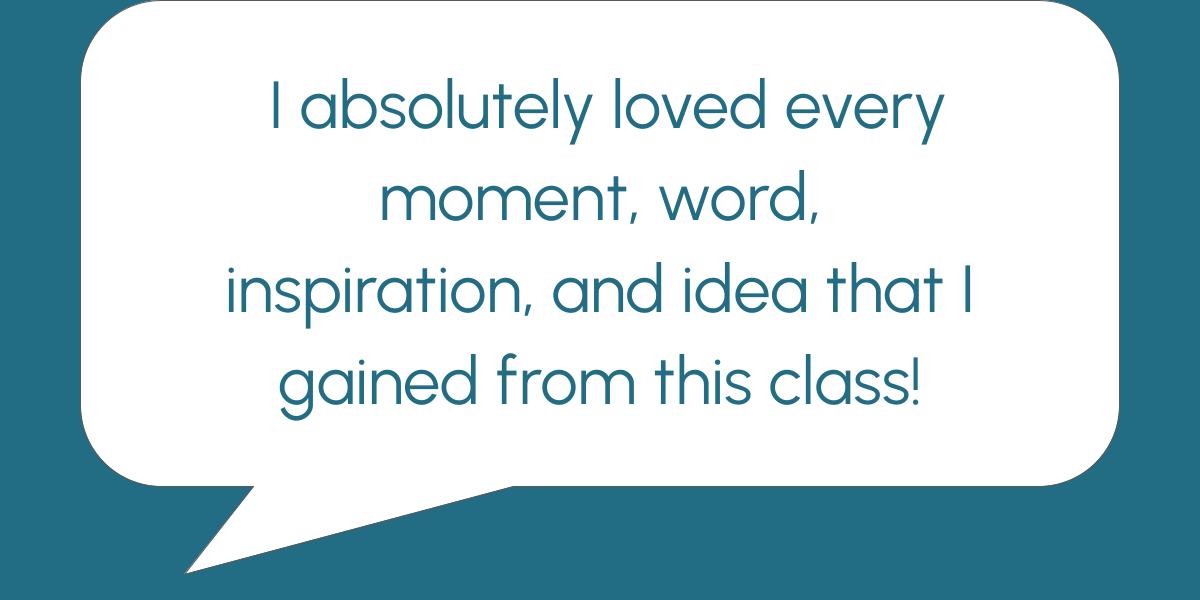 "I absolutely loved every moment, word, inspiration, and idea that I gained from this class! I am a 27-year veteran teacher with multiple degrees in education. I learned so many new things and was also inspired to really examine my practice."
Karen, Reading Specialist, Massachusetts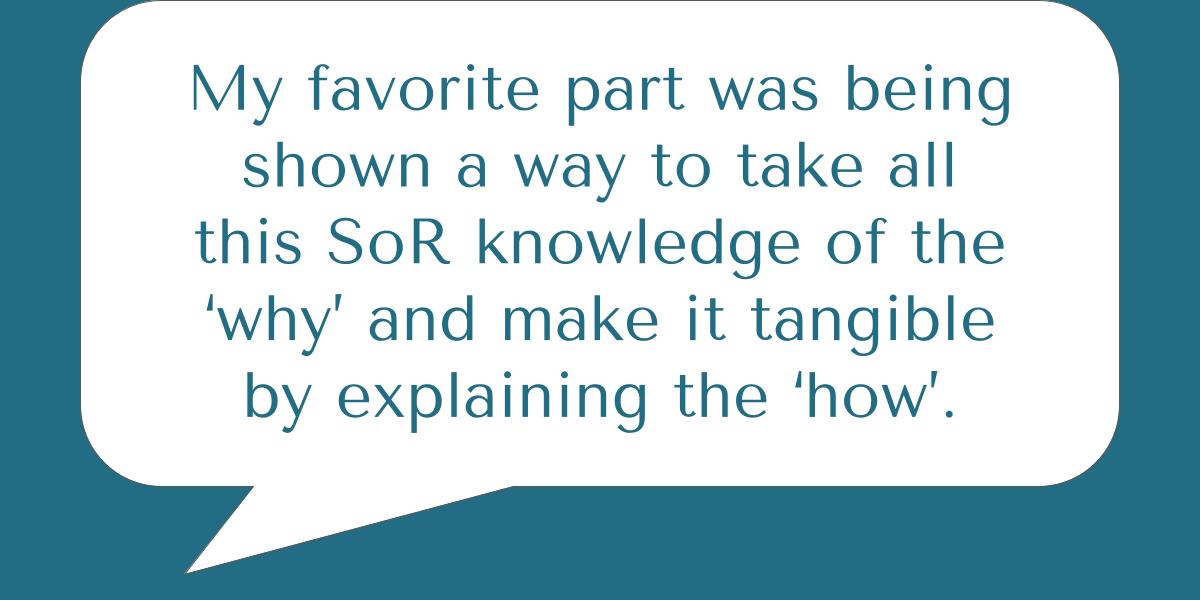 "My favorite part was being shown a way to take all this Science of Reading knowledge of the 'why' and make it tangible by explaining the 'how'. This has been the most valuable thing for me as I help guide my staff through their understandings of the knowledge as well."
Laura, Instructional Coach, North Dakota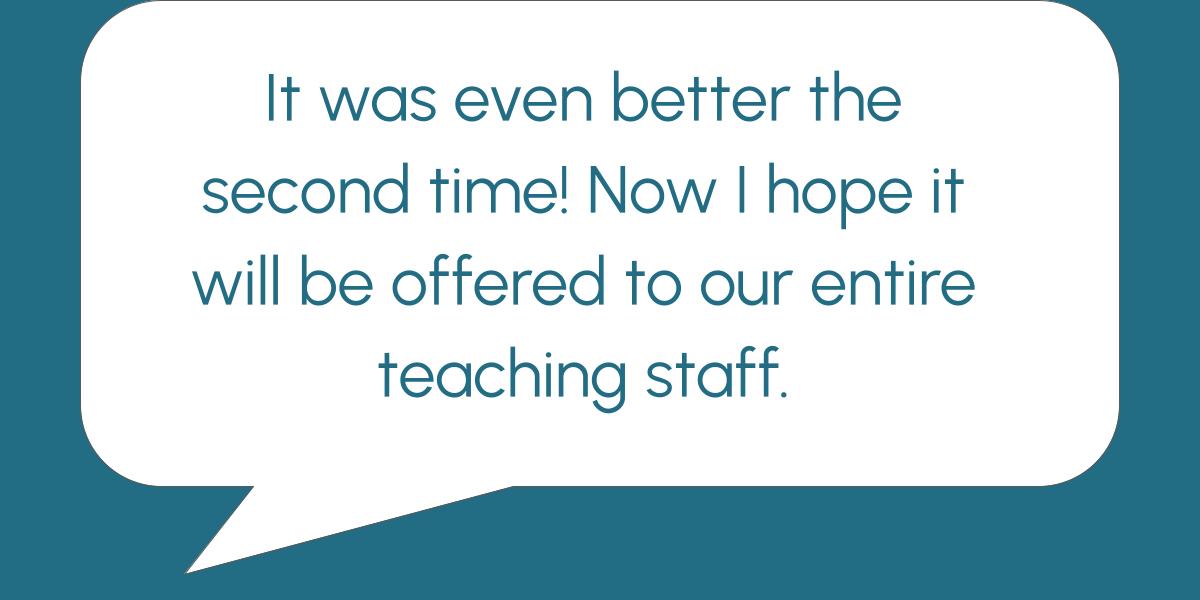 "After taking this course the first time, I encouraged my principal to purchase it for admin and the 1st grade team. AND SHE DID! I love the clarity and practicality of this course. I'm so excited to be able to share it with my team. It was even better the second time! Now I hope it will be offered to our entire teaching staff."   
Tom Stahly, 1st Grade Teacher, Nevada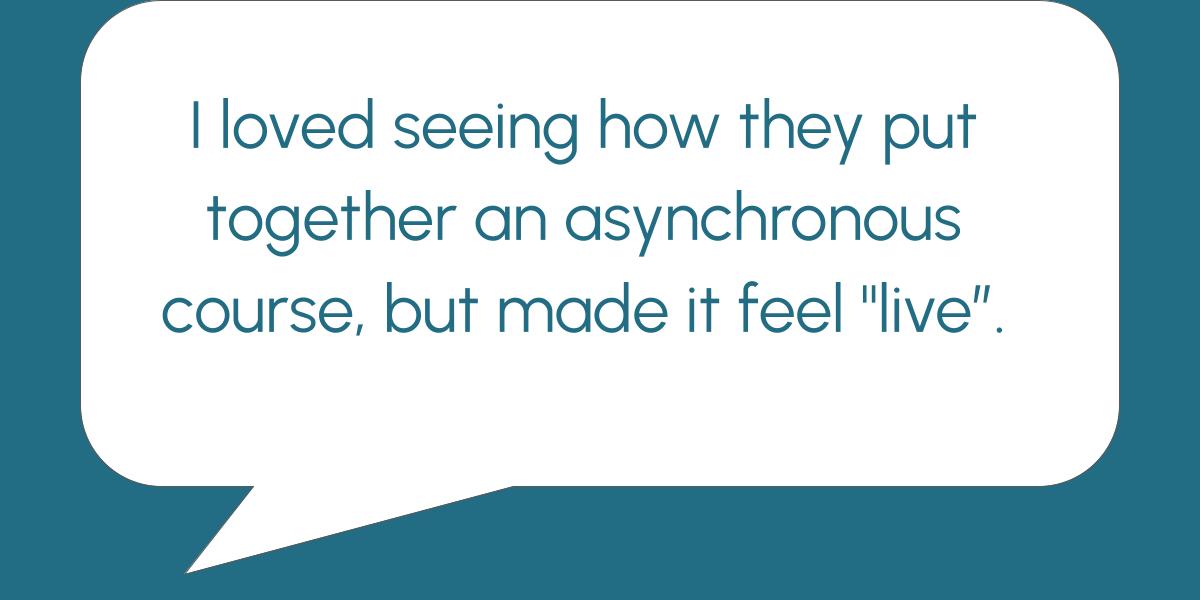 "I loved this class! And I loved it on many levels. I am a provider of PD myself, and I loved watching the interaction between Jan and Kari; it made me chuckle so many times. I loved seeing how they put together an asynchronous course, but made it feel "live". I really appreciated the Office Hours, their immediate response to emails, and of course, the depth of the content. It was one of the best online courses I have ever taken, and I appreciated the flexibility of the time. Thank you!"
Stephanie, Project Manager & Senior Staff Developer
Choose the Course That's Right for You!
Each Course Has 6 Engaging Learning Modules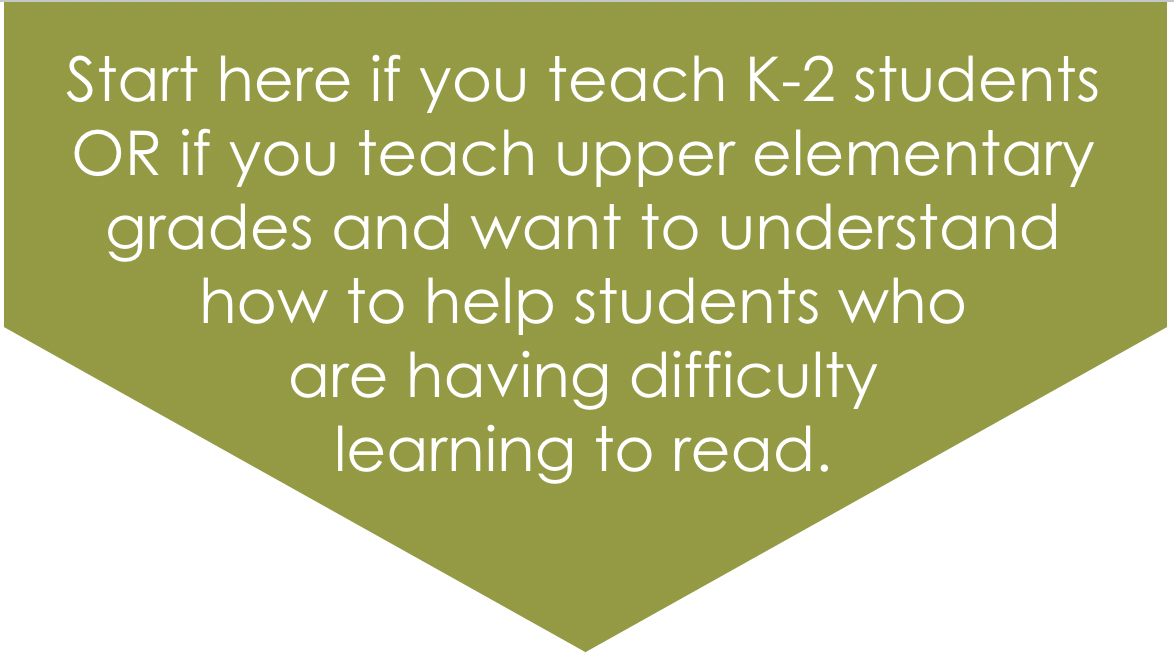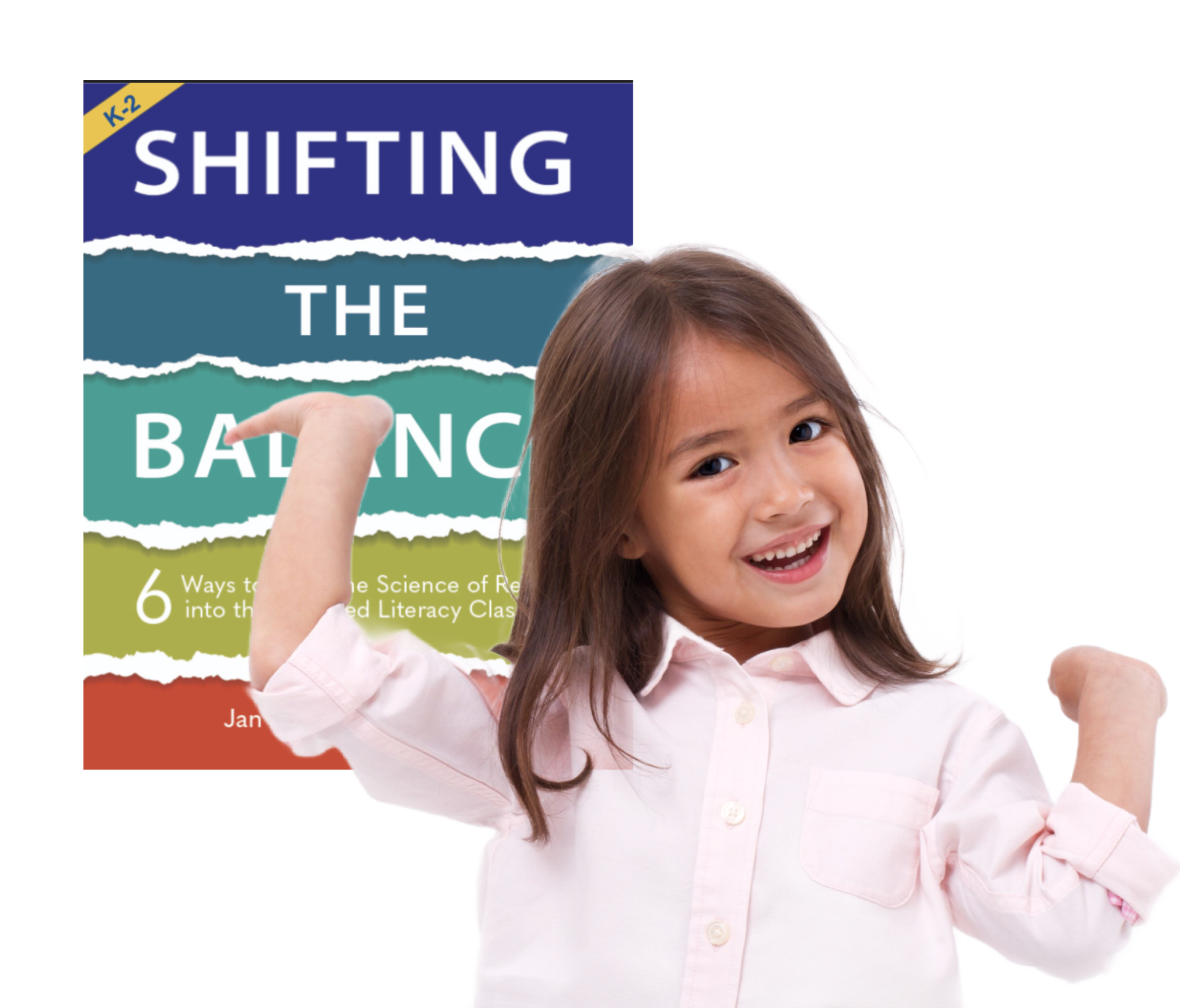 Class 1:
Getting Starting
Shift 1 - Rethinking How Reading Comprehension Begins
By design, Module 1 kicks off the course focusing on meaning-making, beginning with a deep dive into why learning to read is not natural for the human brain. Along the way, you'll learn about the brain's language processing systems, the Simple View of Reading, Scarborough's Reading Rope, and the critical role of oral language development in later reading development. We'll untangle four critical misunderstandings about the origins of reading comprehension in light of the science. And finally, we'll offer seven high-leverage instructional routines for you to use as you rethink and prepare to revise current practices.
Shift 2: Recommitting to Phonemic Awareness Instruction
In module 2, you will learn the whys and the hows behind helping students develop phonemic proficiency. We'll unpack five common misunderstandings that can get in the way of effective phonemic awareness instruction. You'll learn which phonemic awareness tasks are most important to teach. We'll also help you bridge the science into practice with seven high-leverage instructional routines you can rely on immediately. From studying a phonemic awareness progression to practicing a full range of essential exercises for beginning readers, this module will boost your expertise and confidence in phonemic awareness instruction.
Shift 3: Reimagining the Way We Teach Phonics
In Module 3 we explore what "explicit and systematic phonics" really means. We'll begin by clearing up five of the many misunderstandings about how to teach the alphabetic code that is our English language. You will come away understanding the relationship between the way you teach phonics and the way children organize phonetic information in their brains. You will learn a progression of phonics acquisition and how to pair this progression with formative assessment to inform instruction that leads to mastery. Finally, you'll learn simple but high-leverage instructional routines that position you to plan targeted, effective, and engaging instruction.
Shift 4: Revisiting High-Frequency Word Instruction
Get ready to rethink everything you thought you knew about teaching sight words! This module will challenge you to rethink sight word instruction from the inside out! You will ultimately learn to depend on a magical (and science-informed) word learning strategy that maximizes the brain's four-part processing system. Module 4 introduces the concepts of orthographic mapping and lexical quality, and shows you X practical ways to leverage these powerful insights into the reading brain to make learning any words easier for children. We feel confident you'll leave this module equipped with new understandings and excited to rethink high-frequency word instruction.
Shift 5: Reinventing the Ways We Use MSV (3 Cueing Systems)
Push-back against the three-cueing systems centers around how we teach and prompt students to respond at the point of difficulty when reading. In Module 5, we'll take an honest look at what can (and has) gone wrong when we teach children to rely on picture cues, language structures, or contextual guessing rather than relying on print as a primary source of information. Then we'll suggest a reinvention of our prompting priorities to align with what science suggests beginning readers need from us. You'll leave this module with a fresh appreciation for maximizing orthographic processing opportunities for beginning readers.
Shift 6: Reconsidering Text Selection for Beginning Readers
In this final module, all of the learning from the previous modules comes together to support the critical task of text selection and its connection to foundational skills. We'll examine the strengths and weaknesses of both patterned and decodable texts and show you how aligned texts can become the missing link between instruction and the application of beginning reading skills. In the high-leverage routines, you will learn X instructional moves that will help you find and use the best texts for the readers in front of you. In this final module,  we'll also support you in synthesizing your learning from across all six shifts, putting it together into a cohesive plan of action that is aligned with science and keeps joyful instruction at the center.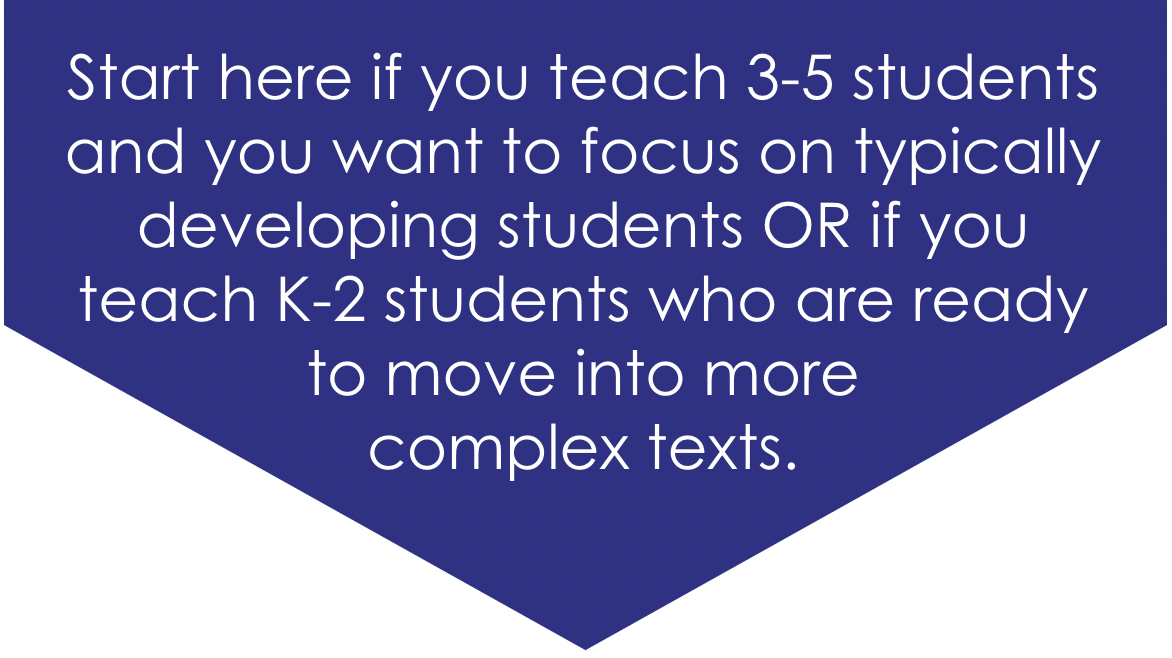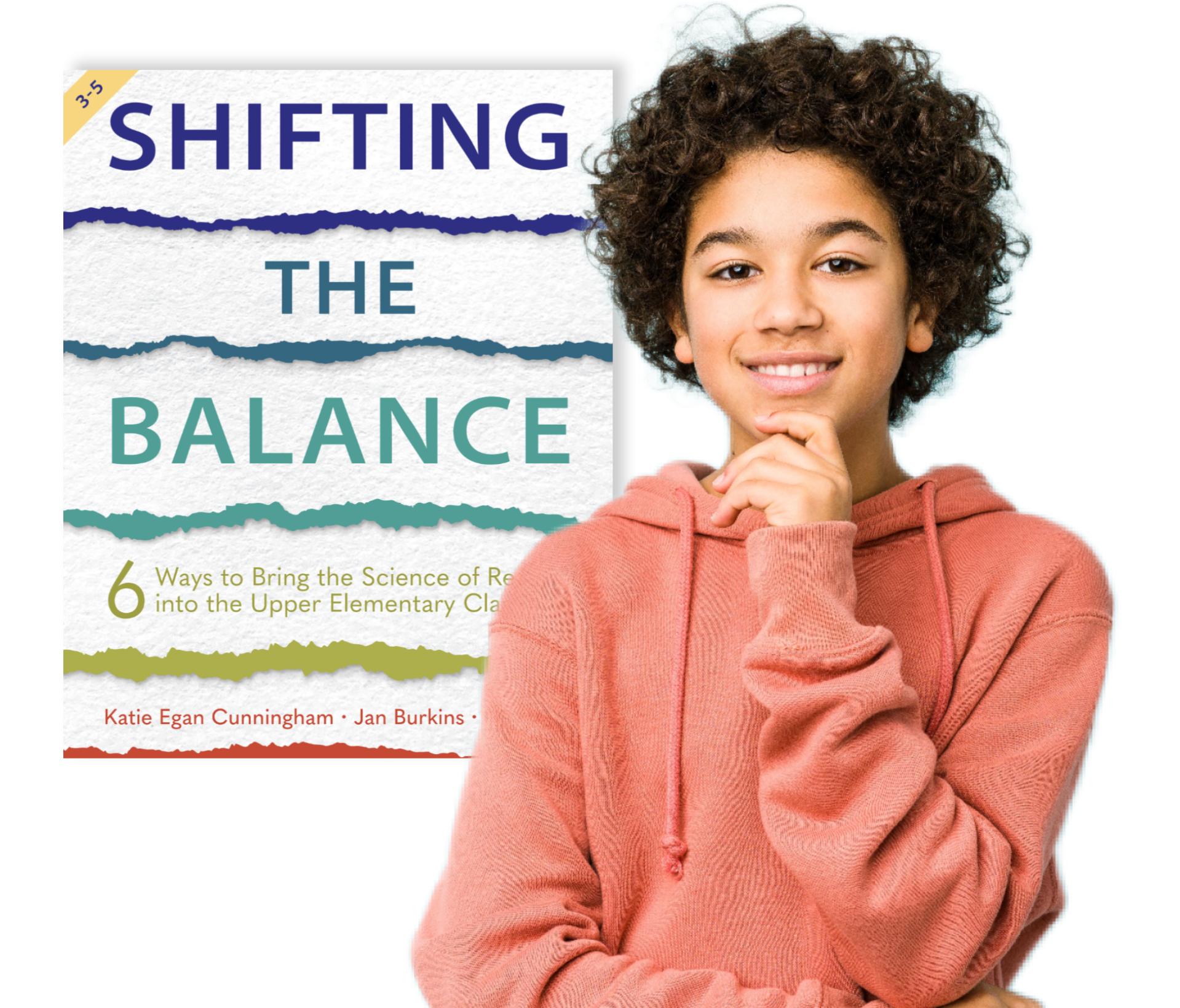 Class 2:
Extending Your Learning
Shift 1: Reconsidering How Knowledge Impacts Comprehension
As we did in the beginning reading course with the first Shifting the Balance book (Course 1), we begin this class by thinking about meaning-making. In this module you will learn about the relationship between knowledge and reading comprehension. While exploring this relationship, you will learn helpful reading models for understanding how comprehension happens. We will untangle 4 critical misunderstandings about comprehension in the information age. And in the second part of the module, we share 5 high-leverage instructional routines for you to try out as you work to help your students build knowledge in intentional ways.
Shift 2: Rethinking the Role of Strategy Instruction in Learning to Comprehend
In Module 2 we extend our conversation about meaning-making by diving into the important role of reading strategy instruction. You will learn which reading strategies are best supported by reading science, including a teacher- and student-friendly illustrated tool. You will explore the role of text selection when it comes to planning lessons that teach readers to engage these strategies. Along the way, we unpack 5 common misunderstandings about teaching reading comprehension strategies. This module also shows you 5 high-leverage routines, or teaching moves, that you can use immediately to teach reading comprehension strategies in more powerful ways.
Shift 3: Recommitting to Vocabulary Instruction
In module 3, we explore the connection between vocabulary knowledge and comprehension and use reading science to untangle 6 common misunderstandings about vocabulary instruction. You will learn how to select words to focus on in a text and which ones deserve explicit instruction. You will leave this module with some new vocabulary around vocabulary instruction! We also present 9 high-leverage teaching moves that will help you teach vocabulary all the way across your day, from implicit instruction to explicit lessons on morphology, roots, and affixes. Vocabulary instruction does not have to look like the boring routines of yesteryear!
Shift 4: Reclaiming Word-Reading Instruction in the Intermediate Grades
Few children arrive at upper elementary with all the word recognition skills they need under their belts. Module 4 takes on the challenge of word recognition instruction for older students who are "behind" in foundational skills AND those who are making "grade-level" progress–two very different needs. You'll learn about the "Filling-the-Gaps Challenge" and the "Moving Forward Challenge" as we unpack 5 misunderstandings about word recognition instruction for older and/or more proficient readers. We'll share 6  high-leverage routines to help you meet the challenges of word recognition instruction for groups with diverse needs.
Shift 5: Revisiting Fluency Instruction
In Module 5, we zoom in on fluency starting with an exploration of the fluency-comprehension connection. Across 4 common misunderstandings, we consider the key components of fluent reading and debunk some well-intentioned, but not-so-helpful common practices that actually work against fluent reading. The high-leverage teaching moves that wrap up this module will give you a collection of 9 sound, practical and engaging teaching moves. You will leave this module with new insights into the importance of fluency in reading comprehension and engaging ways to support its development.
Shift 6: Reimagining Independent Practice in the Literacy Classroom
In Module 6, we synthesize the learning across the book to reimagine independent reading and writing practice. We dive into the conflicting science about independent reading and unravel 6 common misunderstandings about the kinds of reading (and writing) practice we offer students. From selecting texts, to text levels, to dedicated time, you'll leave this module with a lot to think about! The module closes with 8 high-leverage instructional moves that will help you redesign your independent reading time. In this closing module, we will also guide you through some reflection and synthesis. This will be your opportunity to pull together your learning across this entire class and craft a cohesive plan of action that is aligned with science and keeps joyful instruction front and center.
Jan Burkins and Kari Yates are the founders of TheSixShifts.com, a website designed to support busy educators. They offer professional books, online classes, and other products that will make learning to read easier – not harder – for your students.
Jan and Kari wrote the first Shifting the Balance book for teachers of beginning readers of any age (although the examples in this book are written with the K-2 classroom in mind).  They are also the instructors of Shifting the Balance: The Online Class 1.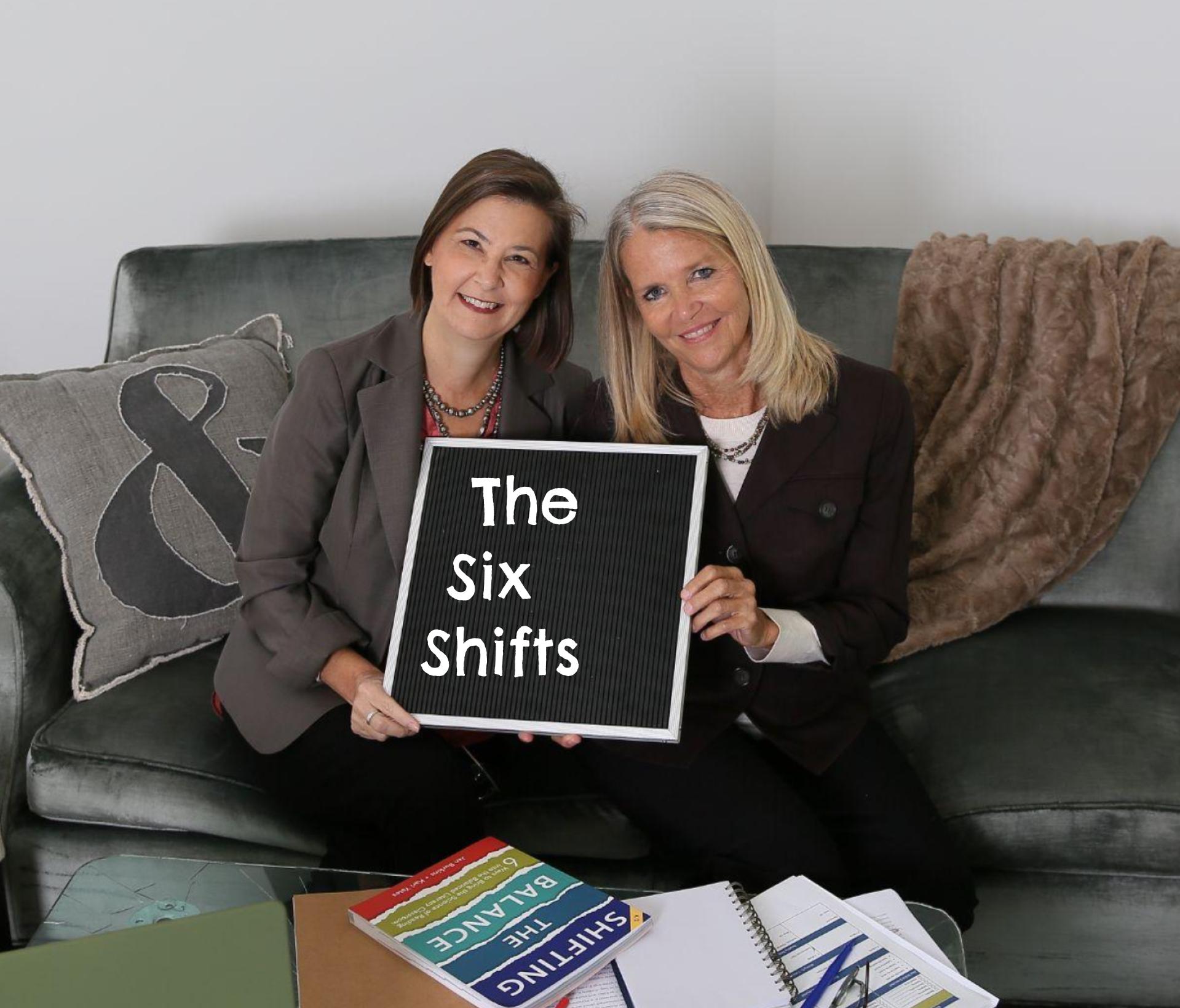 To bring a second Shifting the Balance book to educators, Jan and Kari were excited to work with Katie Egan Cunningham. This book was written for teachers of students in the upper elementary grades or any teacher who supports children beyond the beginning  stages of reading.  The examples in this book, and in the corresponding online class, were developed with 3-5 classrooms in mind.

Jan, Kari, and Katie are all experienced educators and consultants. They have deep roots in elementary education and share a passion for supporting students (and their teachers) in all stages of reading and writing development by providing professional learning experiences and teacher tools.
Both the books and the online classes are designed to help you make decisions about which common practices might need revision in light of reading science so that you can make learning to read easier for your students.
Are you ready to take an honest second look at current practices?
Are you ready to strengthen the bridge from research to practice in your classroom, school, or district?
If so, we hope you'll join to bravely consider the question, "What needs to shift?"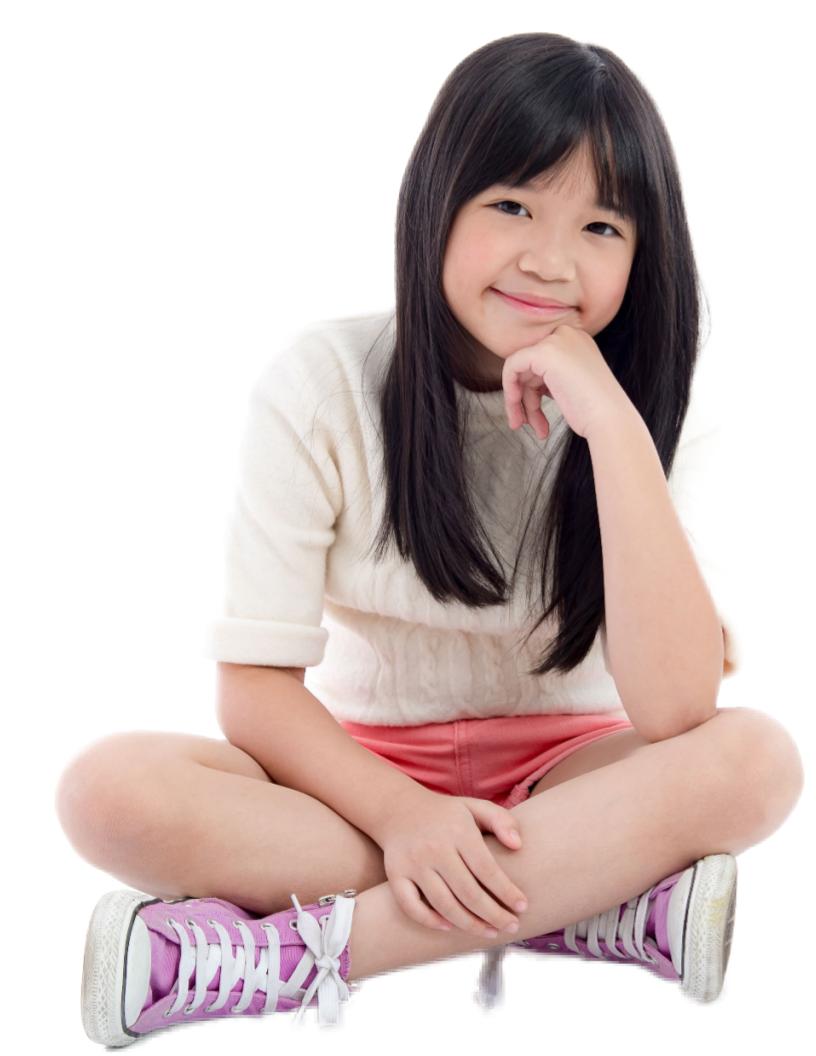 See what other educators are saying about the Shifting the Balance books.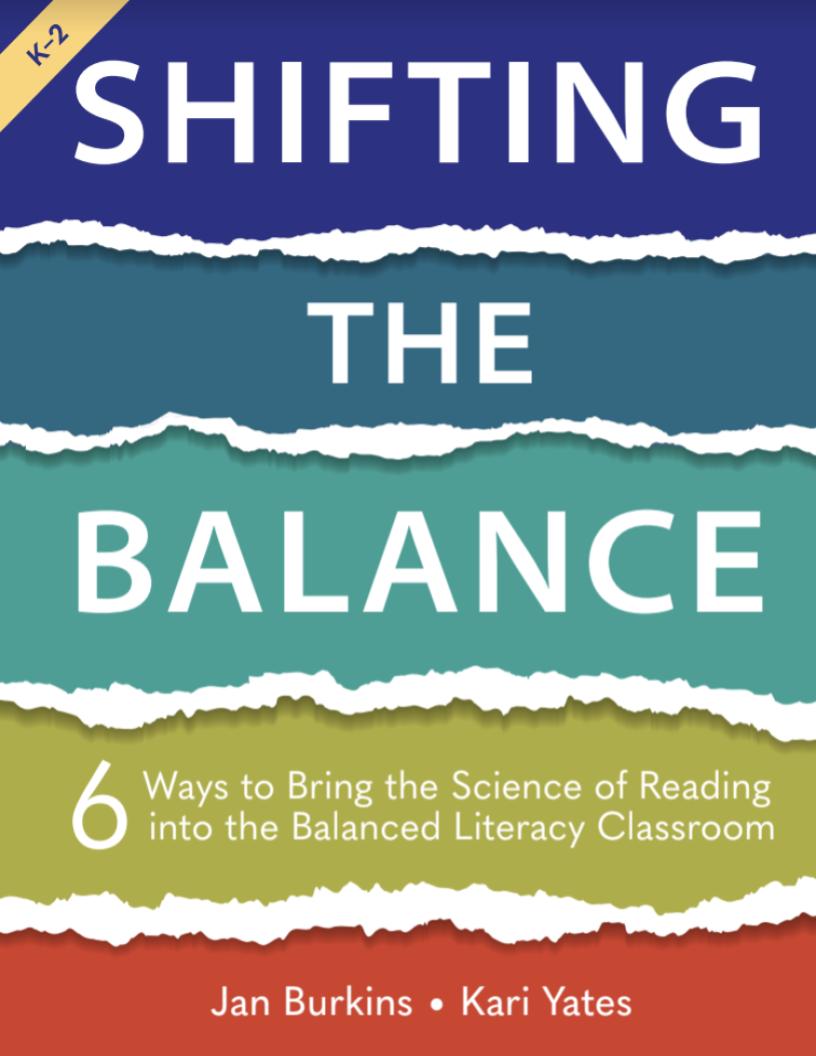 Shifting the Balance gives voice to the questions I've had in my mind about Balanced Literacy and the Science of Reading and provides clear insights on how to connect the best parts of both to benefit early readers. Throughout the book, Jan and Kari confirm practices worth holding onto while providing actionable next steps I can't wait to implement with students to strengthen my reading instruction.
In Shifting the Balance, Jan and Kari invite us to reflect and reexamine our beliefs about teaching reading. They gently nudge us to rethink and possibly adjust our early literacy practices. Jan and Kari have taken on this controversial topic by embracing vulnerability and modeling what it means to be truly reflective practitioners. This book is a must read for new and veteran teachers!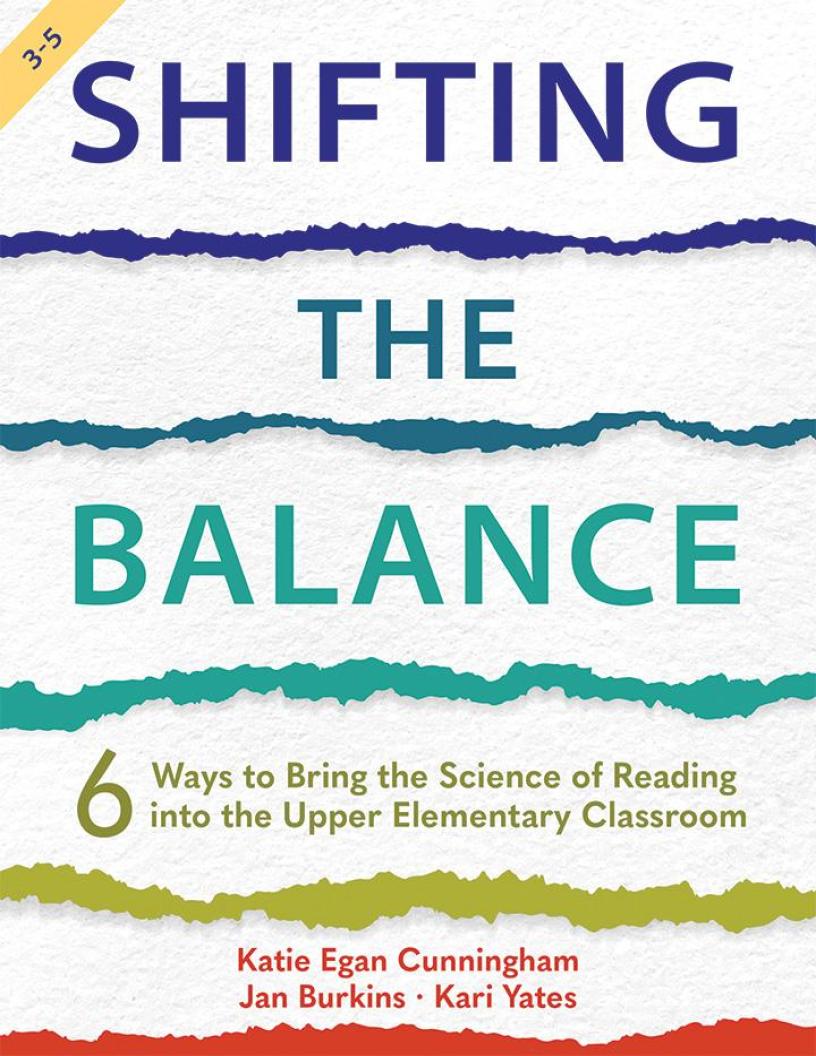 The science of reading isn't just for the primary grades! In their clear and readable style, Cunningham, Burkins, and Yates examine the research and show teachers of grades 3–5 exactly how to apply it. With zero judgment and endless encouragement, the authors will inspire teachers to rethink current practices and make research-based decisions to help every student. , Host of the Triple R Teaching podcast and creator of The Measured Mom website
Cunningham, Burkins, and Yates clarify misunderstandings, summarize the research in an accessible way, and provide suggestions for what they call high-leverage routines to help teachers enhance their instruction and support students' growth as readers. Thoughtful, well-researched, and teacher-friendly, this book is an invaluable resource for anyone who wants to explore how to implement effective literacy instruction for readers beyond grade two.

Interested in Bringing the Online Class
to Your Whole School or District?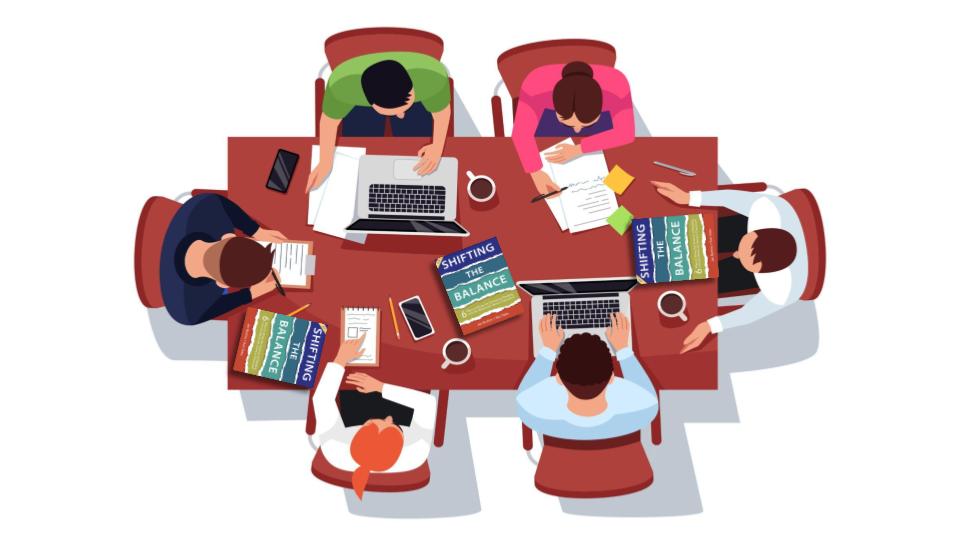 We Offer Customized School or District Packages That Include:
A class cohort designated to your school/district and exclusively for your teachers. 

A customized schedule, including dates that can extend beyond the standard 12 weeks of access.

Free customization consultation to identify the best timing and plan for rolling out your course. 

Access to all course content for the duration of the course, including videos, audio recordings, and downloadable PDFs.

License to flexibly use the course content in faculty meetings, grade-level team meetings, PLCs, and other professional development settings (with paid participants).

Leadership team coaching session to support the implementation of the ideas from the class in your context (included with 40+ seats). 

Option to purchase up to two one-hour Q&A sessions with an author exclusively for your school or district.
Learning is more fun in a group! 
Sharing the journey with a team deepens
understanding and enhances implementation. 
Use this form to request more information about our custom options for bringing Shifting the Balance: The Online Class to your whole school or district.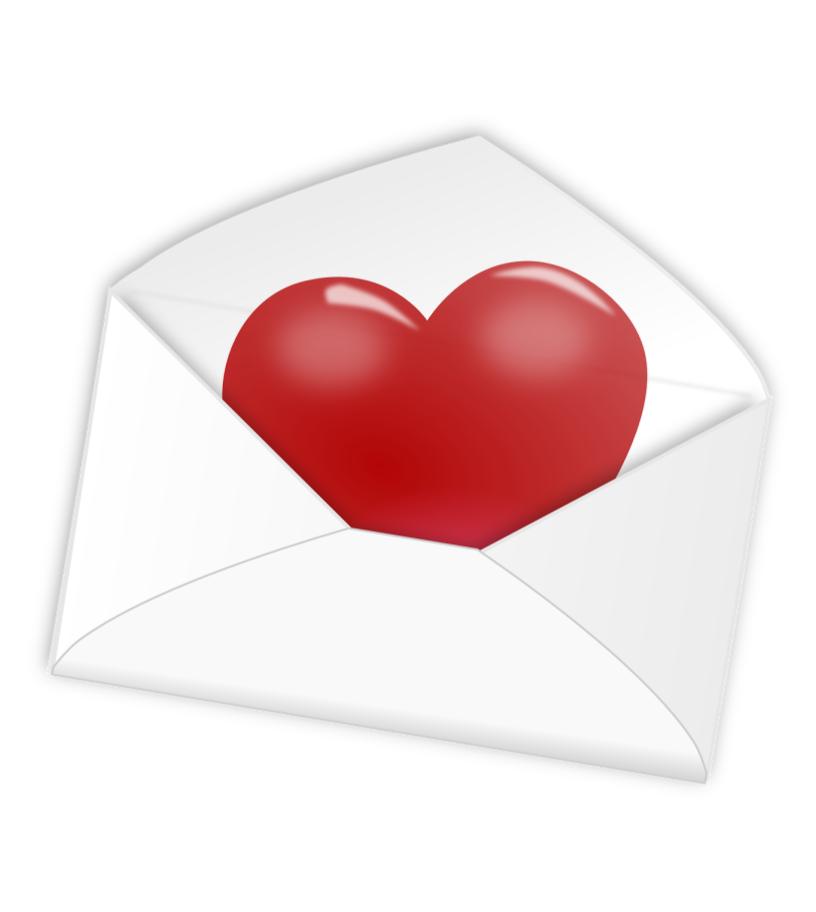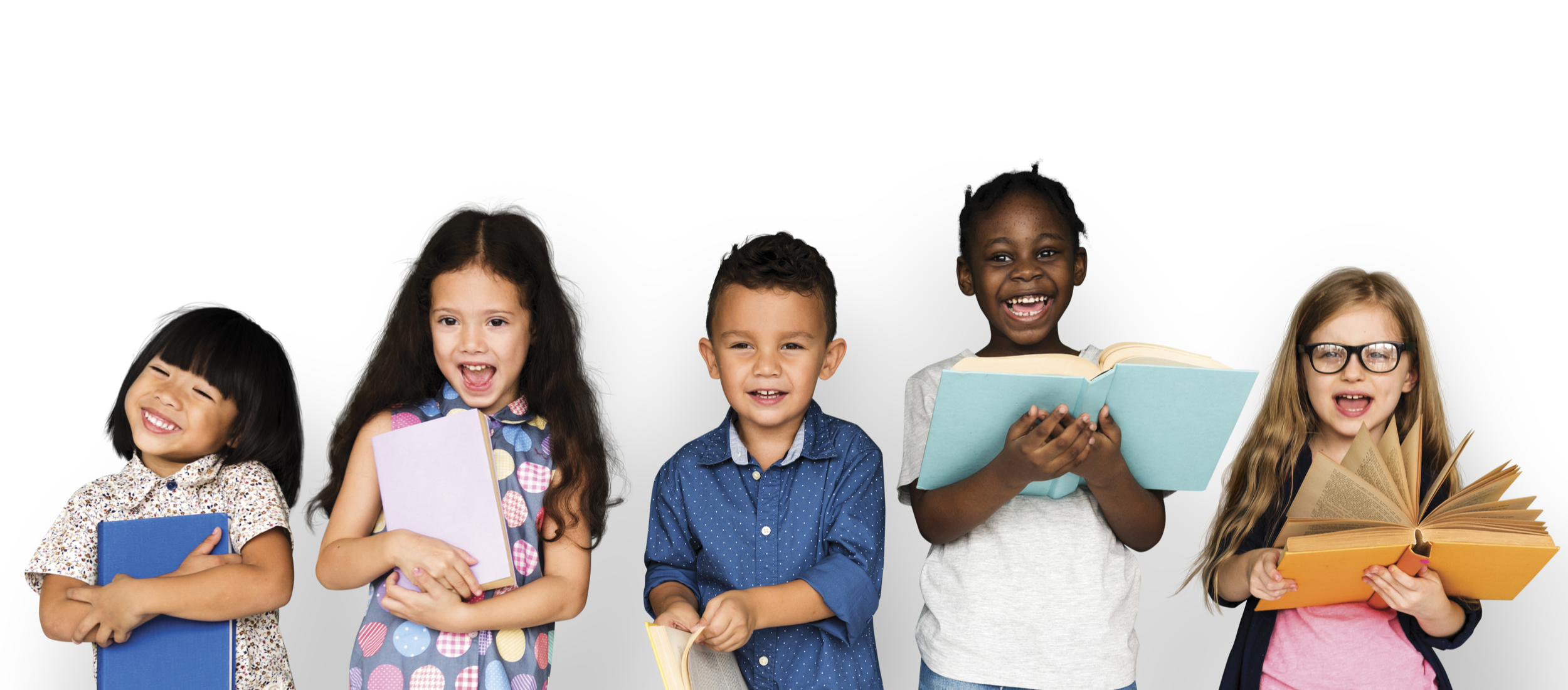 Shifting the Balance: The Online Class
January 15- February 25th
(With access through April 7)