It's in the news.
It's in the title of our book.
It's in the name of countless Facebook groups.
It's the topic of conversation at school board meetings and in state legislatures across the country.
So, what is "the science of reading" anyway? 
First, check out our video discussion about it: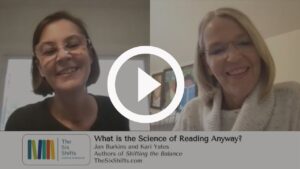 Before we really answer this question, we want to acknowledge that "the science of reading" can be a tricky label.
Any time you're having dicey, challenging (or possibly triggering) conversations, labels can be potentially problematic. Even so, labels can also be helpful, and this label serves a purpose. It facilitates conversation about what researchers and scientists have figured out about how the human brain learns to read.
But to understand the term the science of reading, it helps if we first think about science.
What is it anyway?
Well, in this case, it has to do with research from experiments designed to figure out if certain actions cause children to be more or less successful in learning to read.
And there are lots of different domains of science.  The term "the science of reading" draws on many of them, including research from cognitive psychology, linguistics, neuroscience, and more.
You see, it's not just educators who want to know about how children learn to read and write, which is really great for you as a teacher. It means that you have a lot of people working hard to really help you know what will make learning to read easier for the children you teach.
If you'd like a formal definition of the science of reading, there is one on the WhatIsTheScienceofReading.org website. Speaking conversationally, the science of reading is basically a body of scientific knowledge–learned from experiments that meet certain research design criteria–about how the brain learns to read and write. And, at this point, it's a really, really big body of knowledge that's grown out of many years of study in lots of different domains.
In a nutshell, the science of reading is research that considers the reader (and writer) from the inside out–that is, from inside the brain.  And the benefit of this body of research is that it can help us decide on science-aligned instructional practices that are grounded in how the brain actually learns to read. These practices can help you make learning to read easier for the children in your classroom.
In contrast, many common practices, prominent ones that many of us have studied, taught, and embedded in our daily routines, rely on inferences about what we have assumed is going on inside the brain, as we watch children from the outside in. Unfortunately, we now know that some of these assumptions don't hold up when we consider the scientific research across all these different domains.
But, we don't view that as bad news. We actually have come to embrace it as really good news! Because, isn't it good to learn that there are some shifts we can make that are really well-grounded in what we now know about the brain?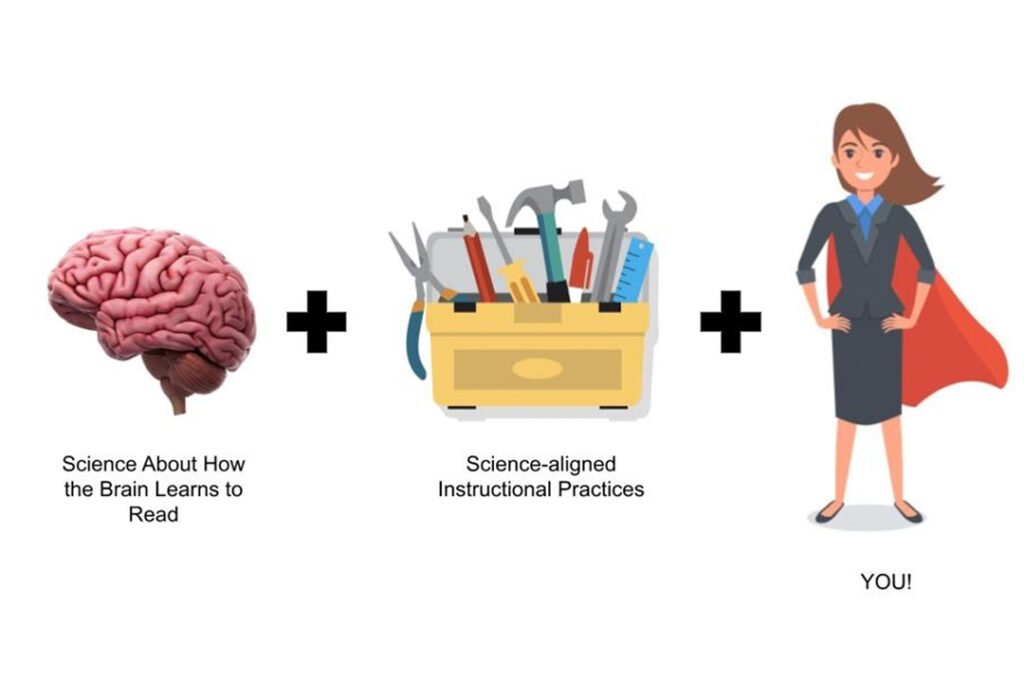 And isn't it good news to learn that, by making these shifts, you will make learning to read easier for the children you teach?
This is an exciting time to be a reading teacher, and we are honored to help you make the journey to reading easier for children.
You can read more about inside-out instructional routines in our book, Shifting the Balance.